Written on 2/04/2012 05:34:00 AM by poison_ivy
You know something is popular when you start seeing knockoffs of the thing on the Internet. Well, it seems that the Twelve South Bookbook case is on the spotlight as I have started seeing knockoffs of this thing on eBay.

Now I know that the sure fire way to tell if something is fake is the price but there are some sellers who are actually selling their original bookbook case for iPhone at a discount since some may have gotten these as gifts and are looking for a quick sell but there are also those unscrupulous individuals who will import these knockoffs, jack up its price and try to pass it of as authentic. So I hope this guide will help the latter.

PACKAGING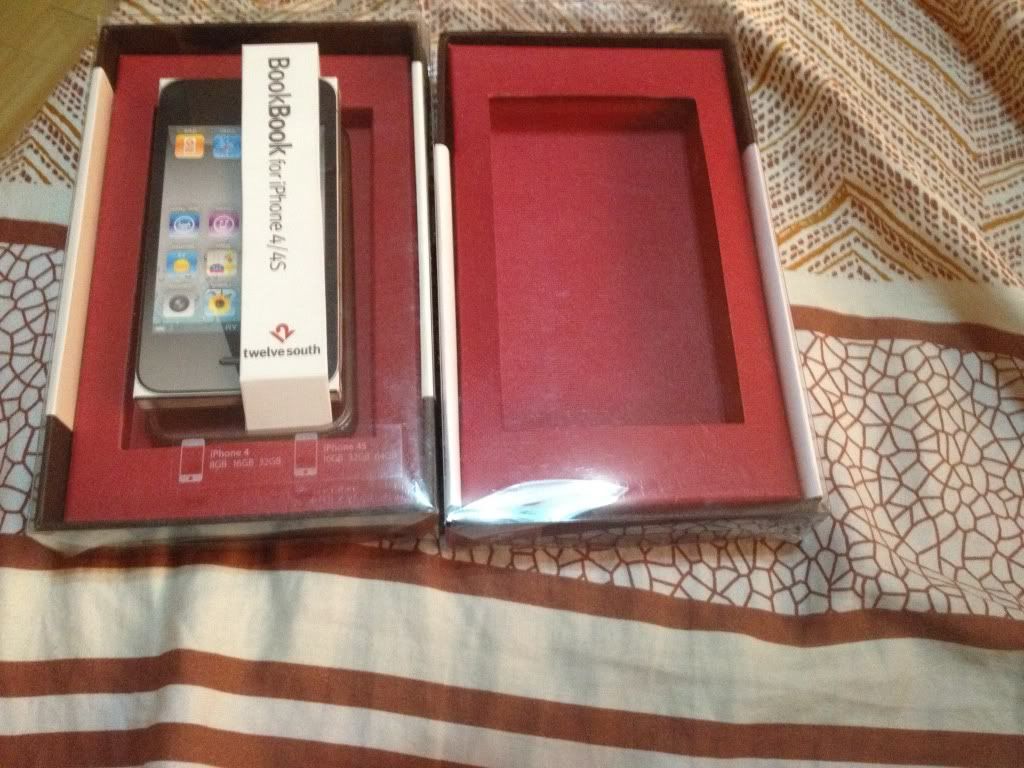 Left is the authentic bookbook
Knockoffs are getting better and better at copying the original. In the case of the bookbook for iPhone, there's almost no difference from the original packaging...almost. On the authentic bookbook package, there's a small sticker on the front indicating its an iPhone 4/4S compatible case. Also the red inner box easily comes off on the fake while on the original, it stays on.
ACTUAL BOOKBOOK CASE
Authentic bookbook on the left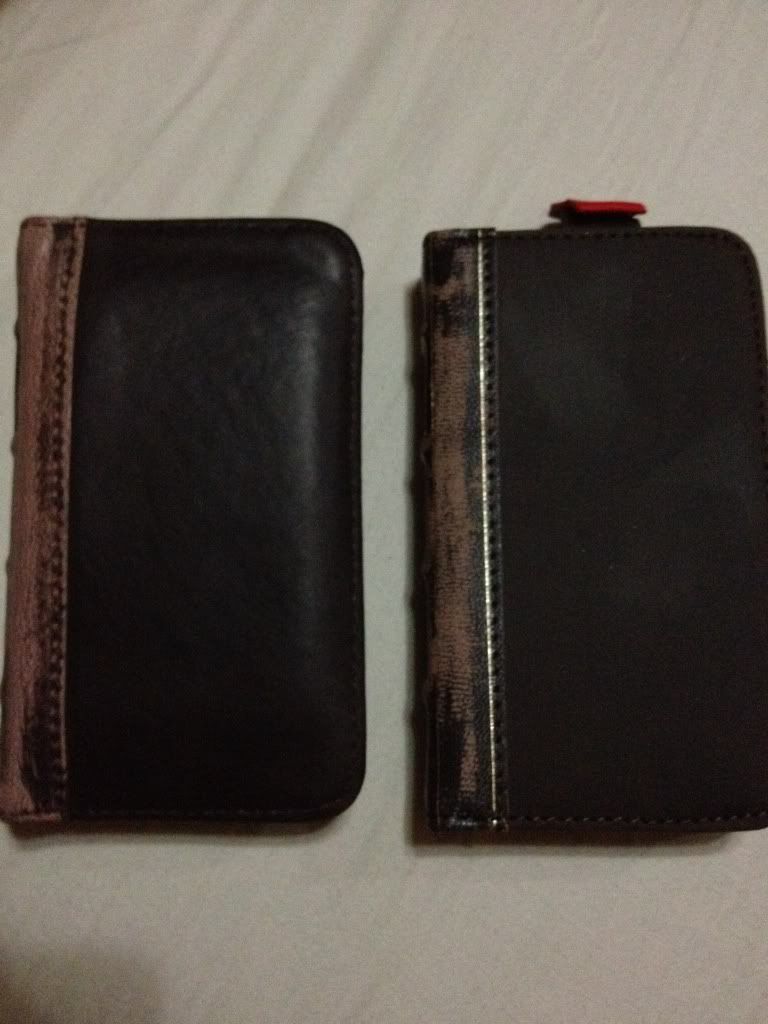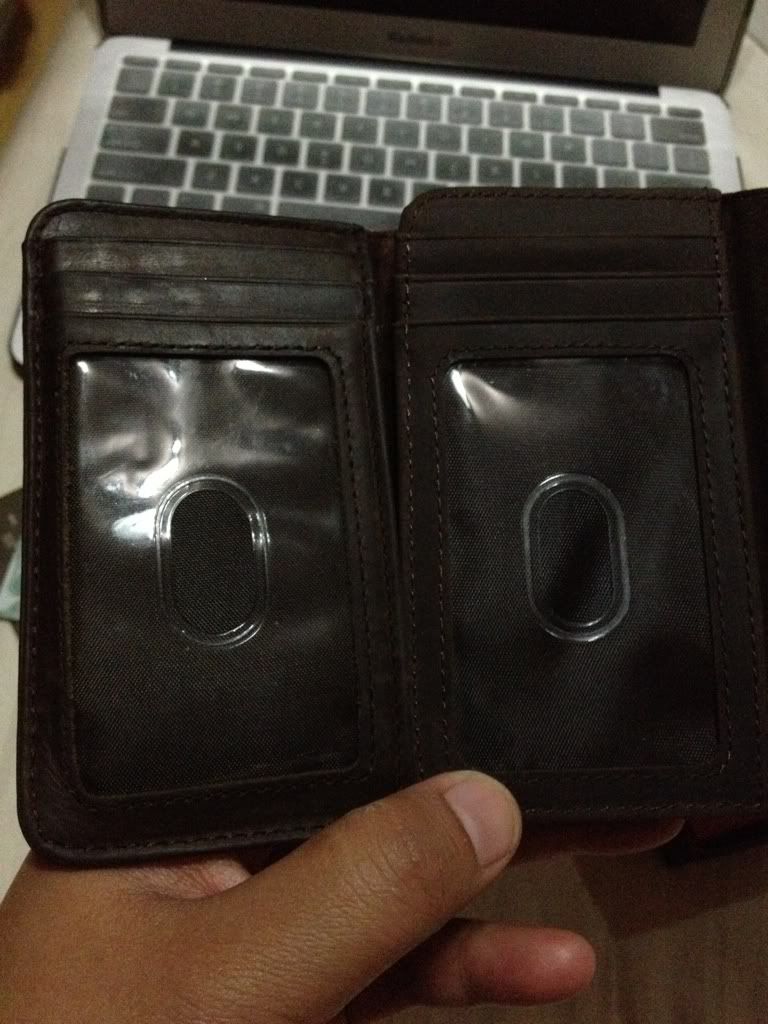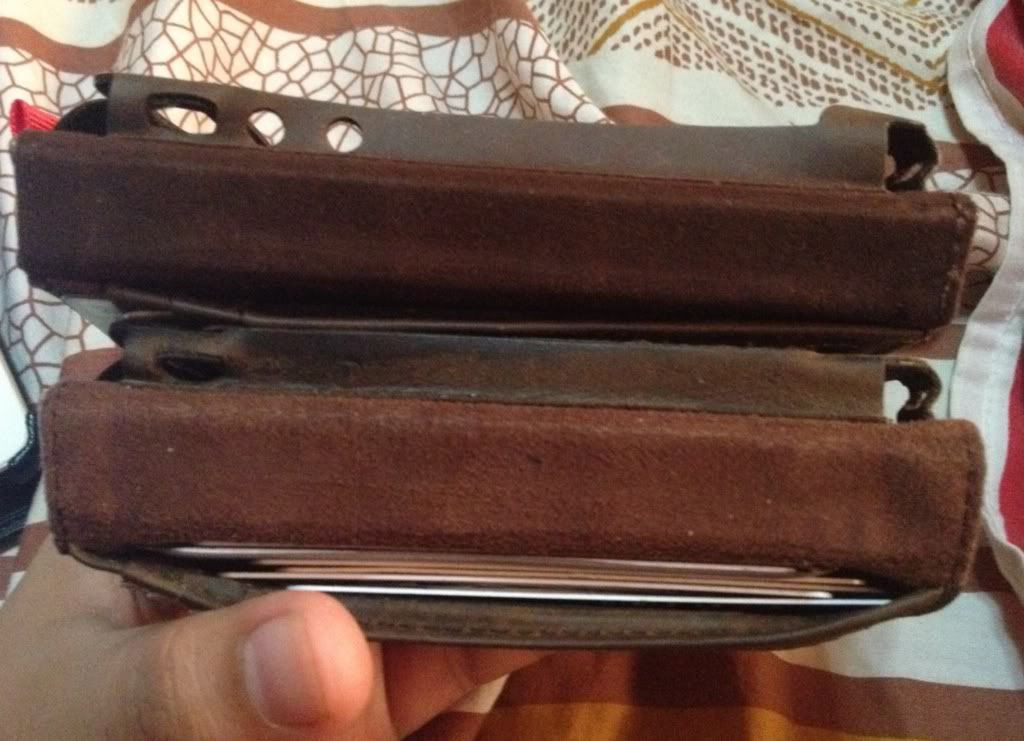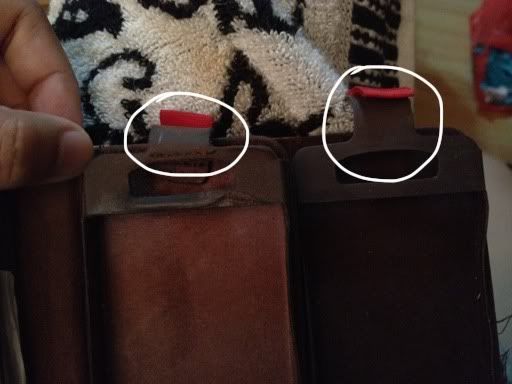 As for the actual bookbook iPhone case itself, the authentic one is made of real leather while the fake one feels like it has a more suede material. On the inside, the leather holding the actual phone is more thick on the authentic one while the fake one is flimsy and the phone sometimes dislodges itself from the fake one. There's also stitching separating the bookmark tab and its absent from the fake one. But the most important thing to note, and this came from twelve south themselves, is that the authentic one doesn't have a volume cut-out while the fake one have cut-outs for the two volume buttons.
CONCLUSION
Well some people say that with the price difference the fake one is still a good buy but coming from someone who was able to compare both, I'd say save up for a few more bucks and buy the authentic one instead. The workmanship alone makes a huge difference and Twelve South stands by their product with a 1 year warranty. Also, with the fake one's flimsy build, your iPhone isn't that secure.
If you enjoyed this post
Subscribe to our feed