Written on 11/12/2013 06:01:00 AM by poison_ivy
I hardly ever find the use for keyboards on an iPad but when New Trent offered me the Airbender Mini for review, I thought what the heck, let's give it a go. Out of the box, I was surprised by how compact the Airbender Mini is, well, at least compared with the Otterbox Defender case for the iPad Mini when it has its cover/stand on. Don't get me wrong, the Airbender is still a brick compared with other cases but considering that the Otterbox doesn't have a keyboard, well, it's a plus point for the New Trent Airbender Mini.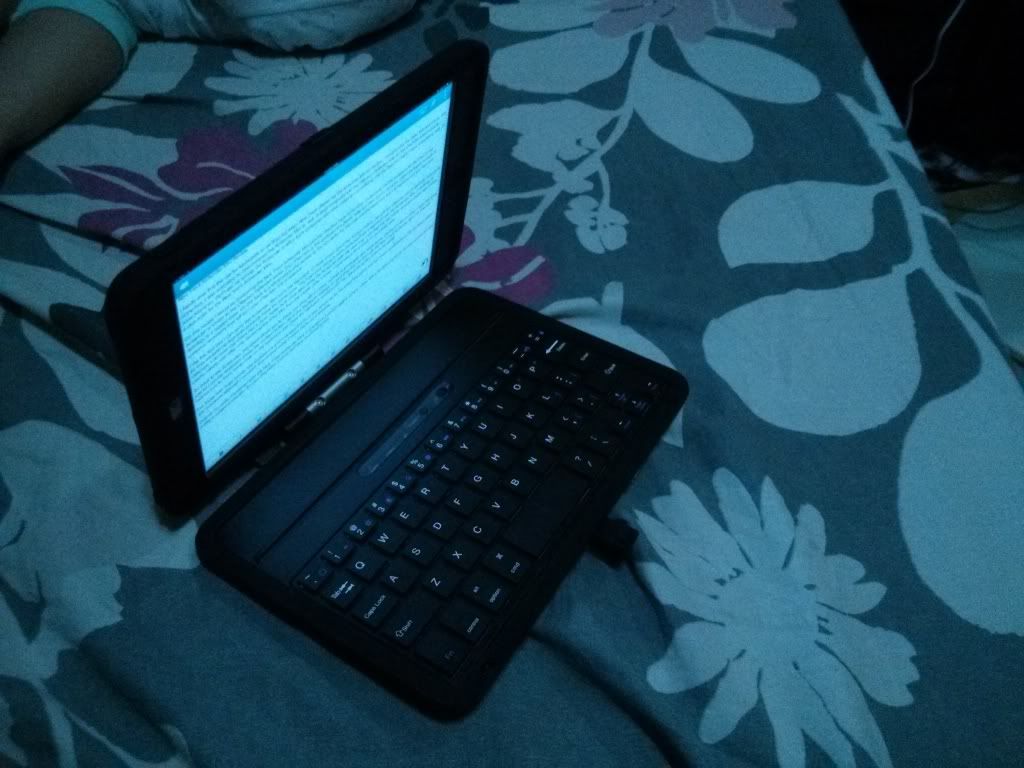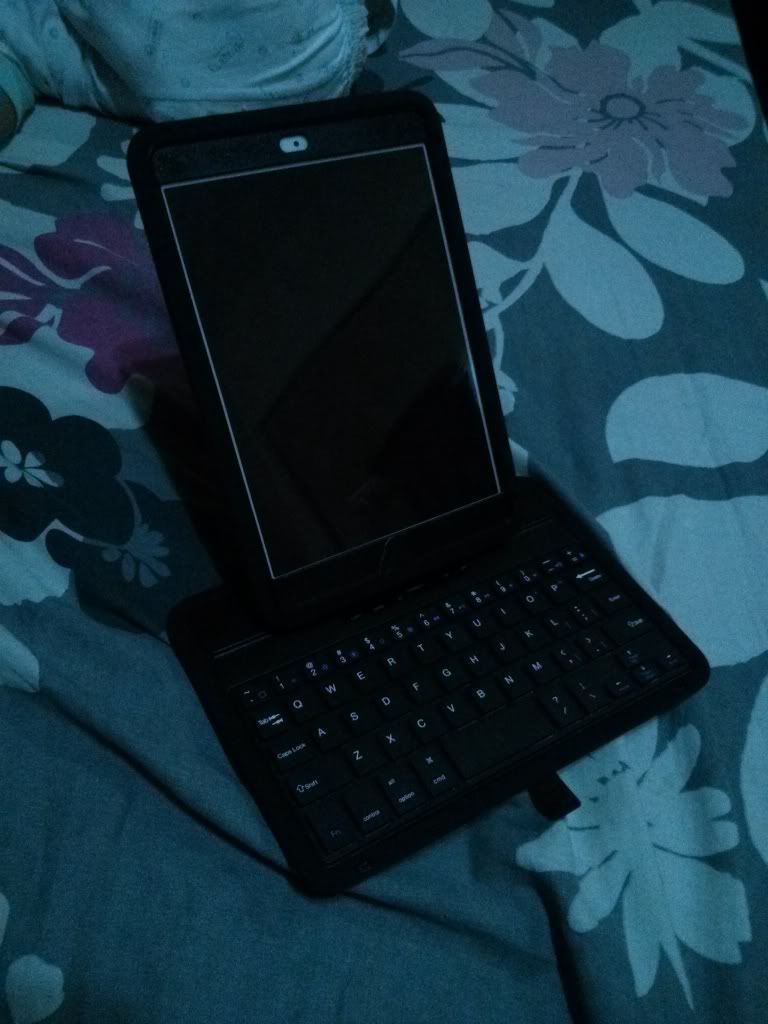 On this review I would be comparing the New Trent Airbender Mini with the Otterbox most of the time, it's because the the enclosure for the iPad on the Airbender is similar to the Otterbox Defender series.Your iPad mini is first enclosed in a plastic case and then there's an outer rubber enclosure so yeah, it definitely is a rugged case. On the back is a stand which also serves as the connector for the case and the keyboard, put it all together and you have one cohesive accessory that will turn your iPad Mini into a netbook.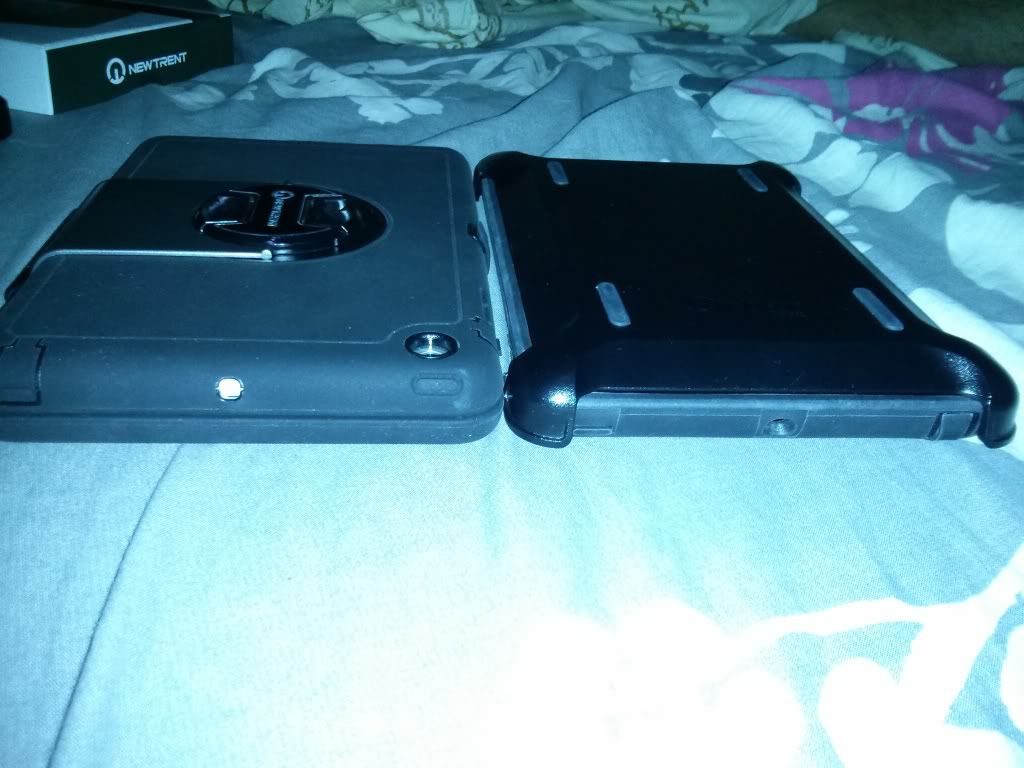 I like the fact that I can carry the Airbender Mini sans the keyboard. If I have known about this product before I bought the Otterbox I would definitely have gone for this considering that both products have the same price. You'll get your money's worth since you'll get a keyboard with the Airbender Mini. In defense of Otterbox, I do think that theirs has a more better built since after using the Airbender with the case only, I can feel that the rubber enclosure easily slips off the plastic casing and after only removing the iPad Mini from the plastic case 3 times, I could see a bit of crack on the plastic tabs.
So back to the Airbender, the stand allows you to place you iPad Mini in either portrait or landscape view while typing. Pairing it with your iPad is also very easy, just turn on the keyboard, press the connect button, go to the Bluetooth settings on your iPad and connect with the New Trent AIrbender Mini, the iPad will instruct you to input some code on the keyboard, just press the keyboard numbers and then the enter button and you're paired. For those with huge hands, the keyboard is a bit cramped but I'm a size 16 and so far I've typed this article and two others comfortably on the keyboard without any problems although I wouldn't recommend using it when you're on a deadline.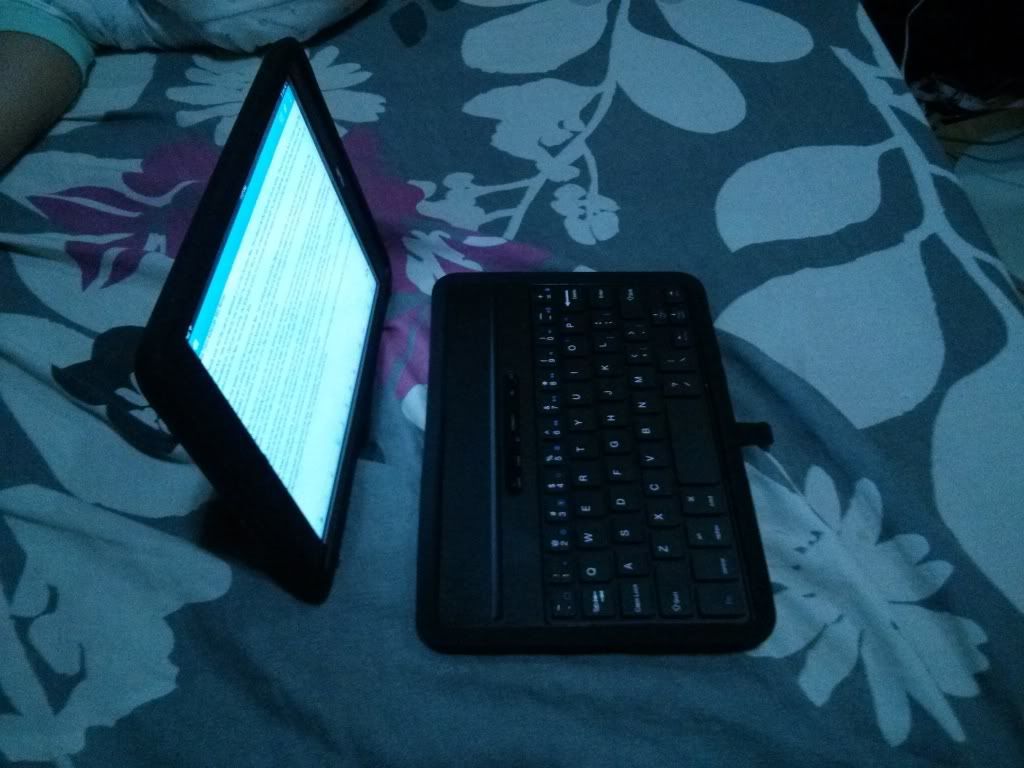 Overall I'm really impressed with the New Trent Airbender Mini. In the future I would suggest using a rubber with a bit more grip but for its price and the fact that it offers rugged protection for your iPad Mini, I would definitely recommend this
If you enjoyed this post
Subscribe to our feed