Written on 2/04/2009 03:43:00 PM by poison_ivy
Motorola A3100




Motorola's own windows mobile, touch screen phone. You can see my take on this device on my Motorola A3100 Preview. Motorola slated the release of the A3100 this first quarter of 2009 so hopefully, we'll be seeing this device soon.


Motorola W233
Motorola' environmentally friendly phone, the W233, has already been released in some parts of Asia. Hopefully, we'll be able to see this mobile phone sometime this February. It's a low end phone made of recycled plastic, is carbon neutral 100% recycable. There's no camera but it has a music player though and expandable by a microSD card up to 2GB.
Sony Ericsson W715
The Sony Ericsson W715 seems to be exclusive for Vodafone users. The W715 already has the Vodafone logo on its front. So, what's different about this Walkman phone? Well, it has WiFi and a built-in GPS. Other than that, it has the same features as other Walkman phones: 3.15 megapixel camera, accelerometer, M2 slot, Bluetooth A2DP, HSDPA, and FM radio with RDS. Those who don't want a Vodafone contract might find that the old Sony Ericsson W760i has somewhat similar features though without WiFi.
Sony Ericsson W705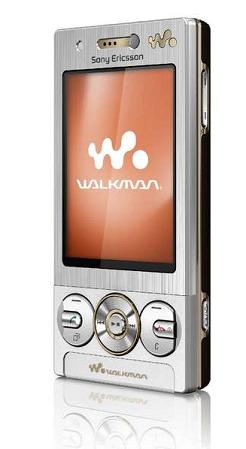 This might be the unlocked version of the W715 though reports say that there's one version for Orange with UMA. The Sony Ericsson W705 has similar specs with the W715 as both have WiFi and GPS.
>
Nokia 5130 XpressMusic
The Nokia 5130 XpressMusic is a low end version of the Nokia 5320. It supports the S40 interface, has Bluetooth A2DP, 2 megapixel camera, FM radio with RDS, microSD slot, and a 3.5mm headset jack. Expected release is anytime this first quarter.
If you enjoyed this post
Subscribe to our feed