Written on 4/29/2010 09:14:00 AM by poison_ivy
Yes, another comparison this time with the HTC Legend and the Motorola Milestone. These two seems much more logical to be pitted against each other because they have more similar specs and along similar price points (unlocked). So let the battle begin.

Design

I feel sorry for Motorola for being put against a phone having aluminum unibody but before we chalk one up for the HTC Legend, let's be fair and look at both mobile phone's advantages.

First, an aluminum unibody is clearly more beautiful compared with a solid rectangular brick that is the Motorola Milestone but what the HTC Legend lacks is physical QWERTY keybaord. Users who feel the need for a physical keyboard would gravitate more towards the Milestone since let's face it, it's still currently the thinnest mobile phone with a slide-out QWERTY keyboard available on the market and that in itself is a design feat comparable with an aluminum unibody. But take out the keyboard and base it on aesthetics alone, then I have to admit that it's the HTC Legend who wins here.






Features

User Interface


The HTC Legend has the HTC Sense while the Motorola Milestone has the native Android UI. I have to admit that the HTC Legend's user interface with its seven homescreens and HTC's custom widgets is more graphically appealing compared with the native Android. In terms of screen responsiveness, there's no noticeable difference when scrolling and swiping through the homescreens on both mobile phones. Both phones are fast and responsive.

Power

The HTC Legend has a Qualcomm 600 Mhz processor and 384MB of RAM while the Motorola Milestone has an ARM Cortex A8 600 MHz processor and 256MB of RAM. If you visit some Android forums, a lot of Motorola fans would argue that Cortext A8 processor is better compared with Qualcomm even though they have the same processing power. I think it has something to do with circuitry and quality. You'll need RAM when you're running applications and you'll notice this once you've opened a lot of applications and your phone starts to lag. Truthfully, I've experienced lags sooner on the Motorola Milestone compared with the Legend so the 384MB RAM on the latter might actually make a difference.

But in terms of how fast and responsive both mobile phones are, they are the same.

Multimedia

The HTC Legend only has a 3.2 inch screen with 320x480 resolution but it uses AMOLED screen while the Motorola Milestone has a 3.7 inch screen with 480x854 resolution. While the HTC Legend produces more vibrant colors, watching videos on a larger screen is more enjoyable and coupled with the fact that the Milestone's screen is much more viewable in direct sunlight then the latter mobile phone is the winner when it comes to video watching.

As for audio quality, I'm not really an audiophile but expert reviews such as GSMArena's who have their own way of measuring audio quality has lauded the HTC Legend's audio quality plus the fact that HTC's media player is actually much more of an eye candy compared with the native Android media player then I'll have to give the Audio player advantage to the HTC Legend.

Camera

Both the HTC Legend and the Motorola Milestone have 5 megapixel cameras. The HTC Legend for me, is the winner in the camera phone department, taking clearer pictures and has a faster shutter speed compared with the Milestone. Sample camera pictures below:


Motorola Milestone sample pics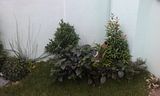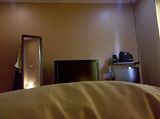 HTC Legend sample pics


Web Browser
Both mobile phones have awesome web browser thanks to Android. Both support multitouch and renders web pages fast. The HTC Legend has the advantage of having flash built in on its ROM but its still buggy. The good news is that the Motorola Milestone will soon support flash. How soon? We still don't know.
This would have been a tie but I prefer browsing web pages with a physical QWERTY keyboard so I have to give this one to the Milestone but if a keyboard doesn't matter to you and you need flash right now, then the HTC Legend is the more proper choice.
Battery Life
It's hard to put a winner here for me because the HTC Legend lasted me around 3 days with minimal use while the Milestone lasted me 1 and 1/2 day. But when I constantly surf the web, use Bluetooth and WiFi, the Milestone still lasted me till around mid morning the next day while the HTC Legend didn't even make it through the night. I don't know what was wrong but I'm basing this on my actual use of the two mobile phones. However, I think I would given this one to the Legend because if you're a power-user, you still need to charge both phones within a day's use but if you're not, the HTC Legend would take you a long way.
Telephony
In terms of voice call quality, I really can't tell the difference between the two when I get full signal bars. The HTC Legend, however had some trouble capturing cellphone signal in enclosed places compared with the Motorola Milestone, this may be due to the former's aluminum unibody so this certainly will affect voice quality.
Firmware updates
Now here's where it gets tricky for HTC Sense. While HTC Sense is beautiful, once an Android upgrade is available, it would take a long time for Android phones with custom UIs to get updated. Case in point is the HTC Hero which up until now still has to get an Android 2.1 update (HTC Hero's are currently running Android 1.6). The Motorola Milestone, with its native Android UI could easily get updated. It was first released with Android 2.0 and a few months later, Motorola has released the Android 2.1 update for it. But I guess it would depend on how the manufacturers are vigilant in giving out updates for their creations.
Conclusion
I really don't want to give a specific winner because there are a lot of fanboys out there for both mobile phones so again, let me just give you the advantage of owning either mobile phones. If you go with the HTC Legend, you get a beautiful user experience, flash with your browser, good audio quality, and a good camera. With the Motorola Milestone, you get a physical QWERTY keyboard, good video playback,
a decent battery life (for power users), and the possibility of more frequent firmware updates. So again, what is more important to you?
Similar Posts:
HTC Legend Review
Motorola Milestone Review
If you enjoyed this post
Subscribe to our feed